Bach Concertos for Two Harpsichords Alongside a Completion of BWV 1059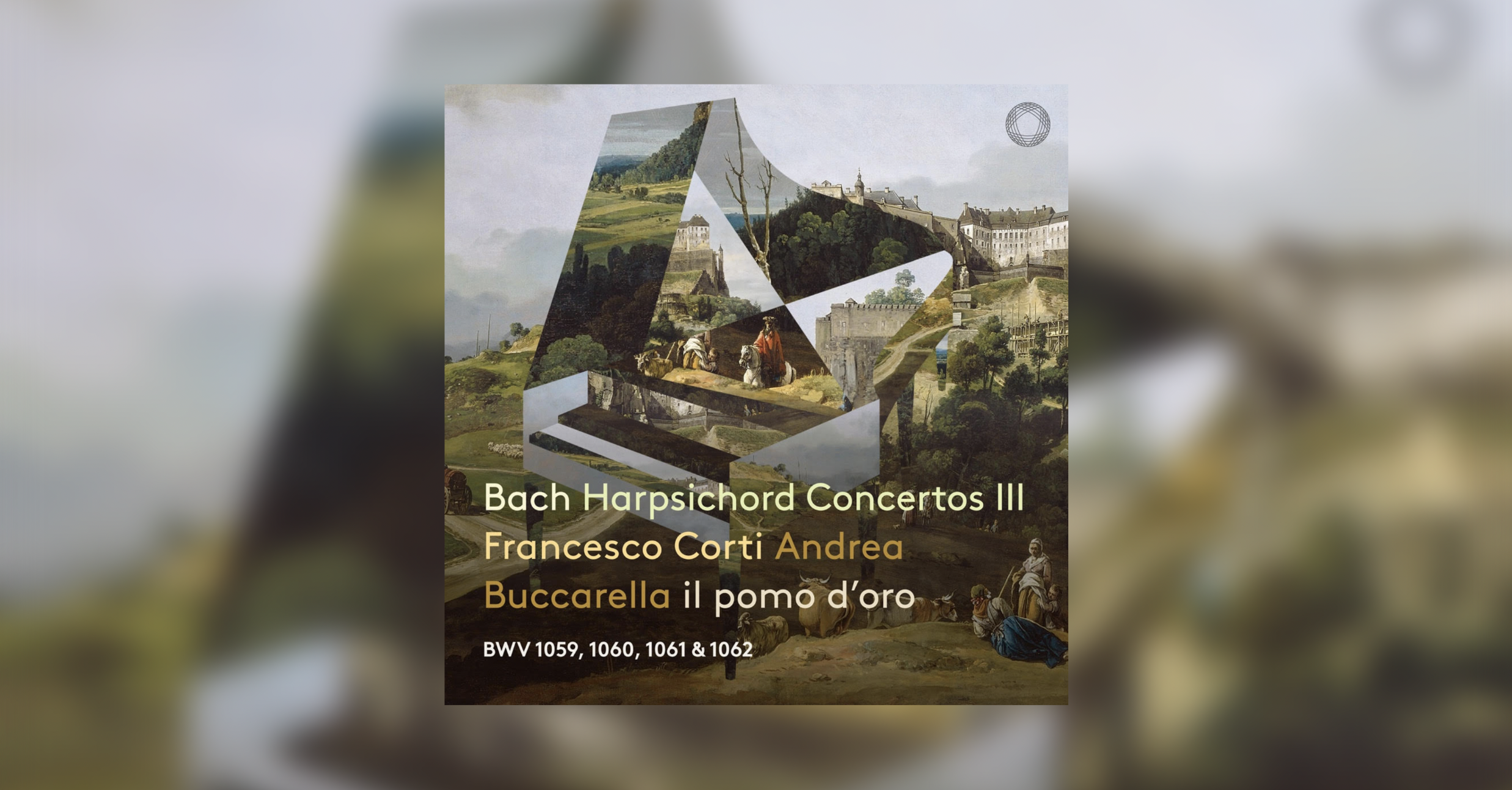 Francesco Corti and Il Pomo d'Oro continue their acclaimed series of Bach harpsichord concertos, now moving to the works for two harpsichords, BWV 1060-1062, together with Andrea Buccarella. Compared to the previous two instalments, the accompanying ensemble is small, allowing for maximal transparency and focus on the soloists. The greatest discographic asset of this album is Corti's arrangement of Bach's unfinished concerto for harpsichord, oboe and strings in D Minor, BWV 1059. In his extensive contribution to the booklet, Corti explains why and how he used parts of Cantata BWV 35 to complete the score. Emmanuel Laporte performs the solo oboe.
The album is to be released on July 8, 2022.
Francesco Corti belongs to the most established harpsichordists of his generation, and releases his third PENTATONE Bach harpsichord concertos album, after releases in 2020 and 2021. He is the principal guest conductor of Il Pomo d'Oro.
Three vocal recital albums were released with PENTATONE in the past: Carnevale 1729 with Ann Hallenberg (2017), Prologue with Francesca Aspromonte (2018) and Handel – Apollo e Dafne & Armida abbandonata (2021).