The Met Stars Live in Concert: Il pomo d'oro accompanies Joyce DiDonato live from Bochum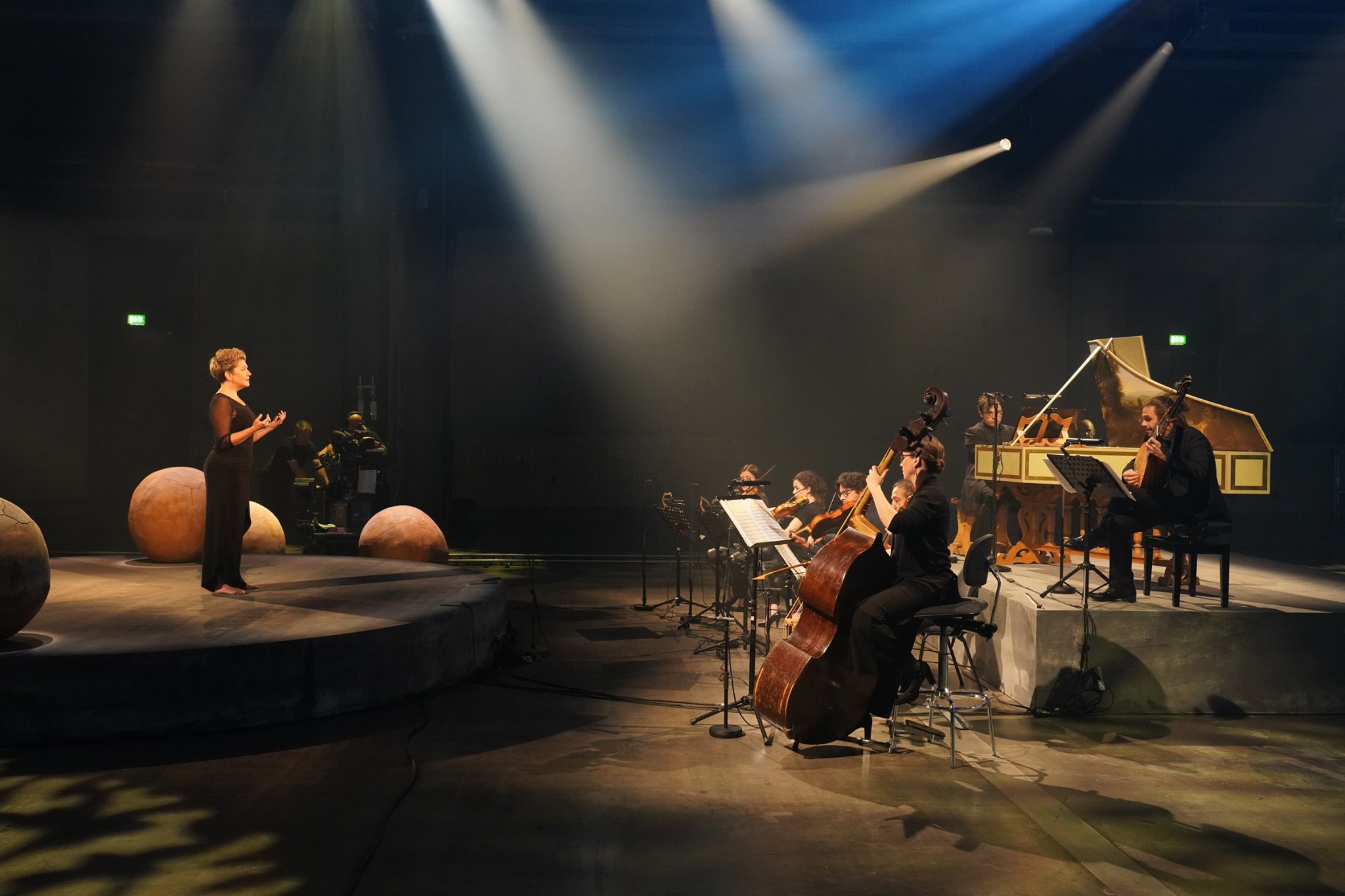 On September 12th at 7:30 pm (CEST) Joyce DiDonato will perform from the imposing former industrial pavilion Jahrhunderthalle in Germany's Ruhr area accompanied by Il pomo d'oro as well as Carrie-Ann Matheson on piano. The broadcast will also feature works of visual artist Bosco Sodi curated by Axel Vervoordt.
The live streaming series The Met Stars Live in Concert presents some of the most famous singers in concert from locations all over the world. Do not miss this very special concert, which will be available on demand.
The Program
"Addio Roma" from Monteverdi's L'Incoronazione di Poppea
Didon's Final Scene from Berlioz's Les Troyens
"Ich bin der Welt abhanden gekommen" by Gustav Mahler
"Oh Shenandoah", Traditional
"As with rosy steps the morn" from Handel's Theodora 
"Illustratevi, o cieli" from Monteverdi's Il Ritorno d'Ulisse in Patria

"Dopo notte atra e funesta" from Handel's Ariodante 
"I Dream a World" (World Premiere) by Kenyatta Hughes, arranged by Craig Terry, with text by Langston Hughes
"Intorno all'idol mio" from Cesti's Orontea 
"Voi che sapete" from Mozart's Le Nozze di Figaro 
"La vie en rose" by Louiguy, arranged by Craig Terry
"Canción al árbol del olvido," Op. 3, No. 2 by Alberto Evaristo Ginastera
"You'll Never Walk Alone" from Rodgers and Hammerstein's Carousel, arranged by Craig Terry