Interview with Francesco Corti: Bach Harpsichord Concertos Part II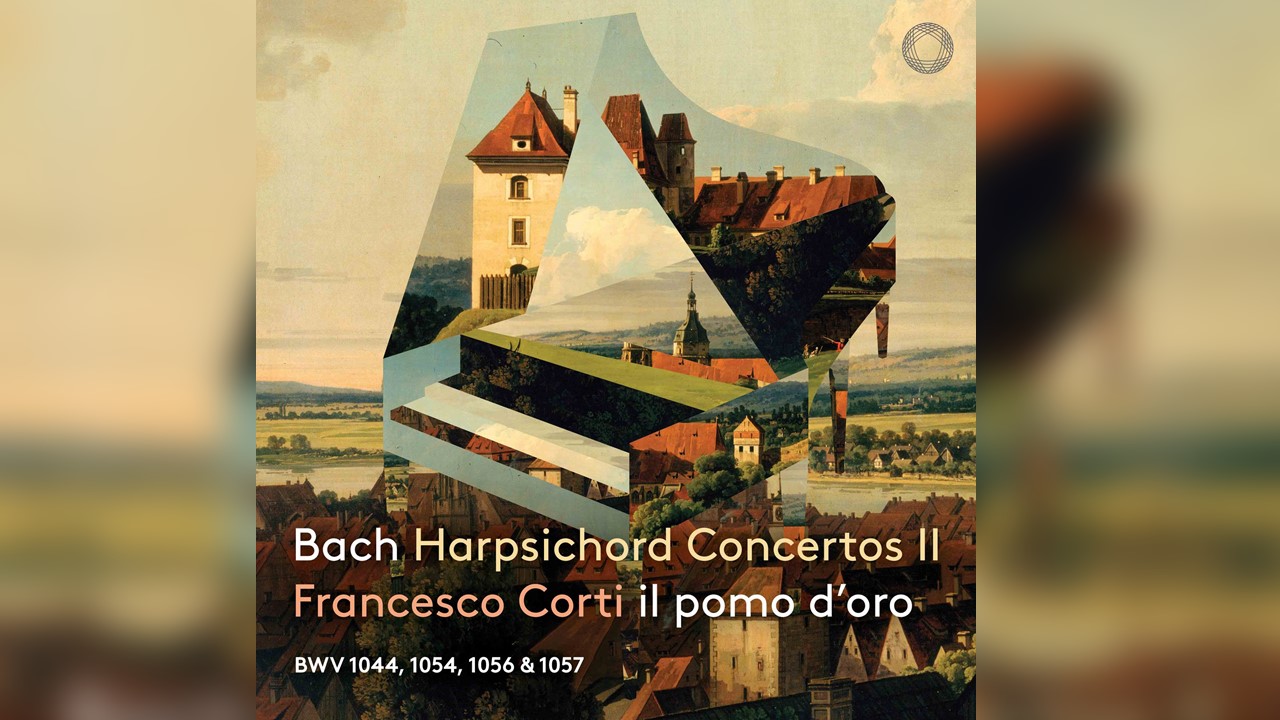 Francesco Corti and il pomo d'oro continue their acclaimed series of Bach harpsichord concertos with a recording of the concertos BWV 1044, 1054, 1056 and 1057. This completes the cycle of seven "official" harpsichord concertos that Bach composed. Many of them are masterful reworkings of existing material, either own compositions or works by contemporaries, showing Bach's exceptional skill to present musical ideas in a different light. For their second Bach recording, Corti and il pomo d'oro have chosen to work with a relatively small ensemble, in order to bring out the individuality of each melodic line. Corti shares the centre stage with recorder players Andrés Locatelli and Alessandro Nasello in BWV 1057, while joining forces with violinist Evgenii Sviridov and traverso player Marcello Gatti in the concluding "triple" concerto BWV 1044.
Francesco Corti belongs to the most established harpsichordists of his generation, and releases his second PENTATONE Bach harpsichord concertos album, after his debut on the label in 2020. He works together with the multi-award-winning ensemble il pomo d'oro, who also recorded two vocal recital albums with PENTATONE: Carnevale 1729 with Ann Hallenberg (2017), as well as Prologue with Francesca Aspromonte (2018).